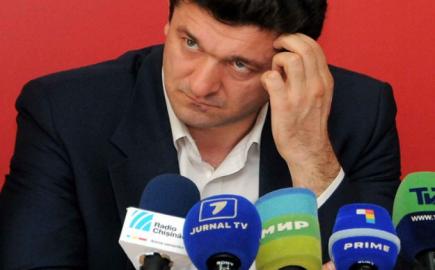 Iurie Muntean
Member of Parliament, Party of Communists
"Publika is a media-brothel! Do you know who works in a media-brothel? You know!"
Communist MP Iurie Muntean threatened a journalist of Publika TV channel because he disapproved with the TV channel's interpretation of an incident involving him, which had occurred previously during a Parliament session. He promised the journalist she would no longer work in the media.
"What she does has nothing to do not only with journalism, but with basic human decency as well. I was the one trying to stop the conflict (i.e. the incident covered by Publika TV)! (...) I told her that she would nevertheless lose her work with such an attitude to the profession," Iurie Muntean told Media Azi.
The MP also made harsh remarks about Publika TV in general, calling it a "media-brothel" and asking Media Azi reporters "Do you know who works in a media-brothel? You know!"