07 December 2020
1565 reads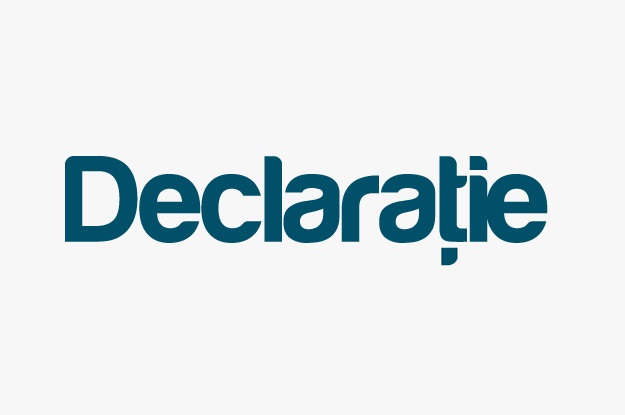 To the President-elect of the Republic of Moldova, Ms. Maia SANDU
To the President-in-Office of the Republic of Moldova, Mr. Igor DODON
To the Speaker of the Parliament of the Republic of Moldova, Ms. Zinaida GRECEANÎI
To the Ambassador of the European Union to the Republic of Moldova, H.E. Peter MICHALKO
To the US Ambassador to the Republic of Moldova, H.E. Dereck J. HOGAN
To the Head of the Office of the Council of Europe in the Republic of Moldova, Mr. William MASSOLIN
Open Letter
Your Excellences,
The non-governmental media organizations express their deep concern over the passing by the Parliament of the Republic of Moldova of the draft law (no. 460) for amending and completing the Broadcast Media Services Code of the Republic of Moldova no.174 / 2018 (art. 1, 4, 5, etc.)[1] in first reading on 3 December 2020. The draft law was registered by Vasile Bolea, Bogdat Țîrdea and Adrian Lebedinschi, MPs from PSRM, on 23 November 2020, being a law that contains threatening provisions for media development in our country on democratic principles. The law was voted by the MPs from PSRM, from the Șor Party and from "Pentru Moldova" platform without respecting the legal conditions of decisional transparency, without the necessary opinions, and without debates in the plenary session.
The non-governmental media organizations have reviewed the draft law and found that its provisions are able to impose unfair economic conditions on service providers, which are alien to a market economy. Reducing the average daily shares of local audiovisual programs, provided for in the draft law, would discourage investments in local media production and would encourage "content parasitism" in broadcasting. The draft law is unfounded and lacks factual or legal reasoning, and its eventual passing would, in fact, mean that Moldova steps aside from its commitments assumed by ratifying the European Convention on Transfrontier Television (Law no. 1555 of 19 Dec 2002) to contribute to achieving the common cultural goal by reserving a major share of broadcasting to European works. The draft law proposal that the disclosure by media service providers of information sources "may be ordered by the court if this becomes necessary to protect national security or public order" is an obvious and unjustified restriction of media rights to protect the sources of information, guaranteed by Article 13 of the Law on Freedom of Expression no. 64 of 23 April 2010, and creates conditions for restricting the freedoms of media and of journalists.
In a letter sent to the Committee on Culture, Education, Research, Youth, Sports and Media and to the Committee on Legal Affairs, Appointments and Immunities of the Parliament of the Republic of Moldova on 3 December 2020, media NGOs requested removal of the draft law no. 460, considering it harmful for the development of broadcasting in the Republic of Moldova. At the same time, we requested and are reiterating our request that any proposals to complete the media legislation are submitted for national and international expert examination and are publicly debated with the broad participation of the journalistic community.
Excellences,
We call for Your firm involvement so that, together, we thwart the passing of laws grounded on political gain, capable of diverting the development of the media on democratic principles and of restricting the rights and freedoms of journalists.
We enclose a table with our objections and comments to the draft law no. 460 for amending and completing the Broadcast Media Services Code of the Republic of Moldova no. 174/2018.
Association of Independent Press
Association of Electronic Press
Independent Journalism Center
Center for Investigative Journalism
Environment and Ecotourism Journalists' Association
Association of Independent TV Journalists
RISE Moldova
'Access-Info' Center
Press Freedom Committee
7 December 2020
[1] http://parlament.md/ProcesulLegislativ/Proiectedeactelegislative/tabid/61/LegislativId/5315/language/ro-RO/Default.aspx