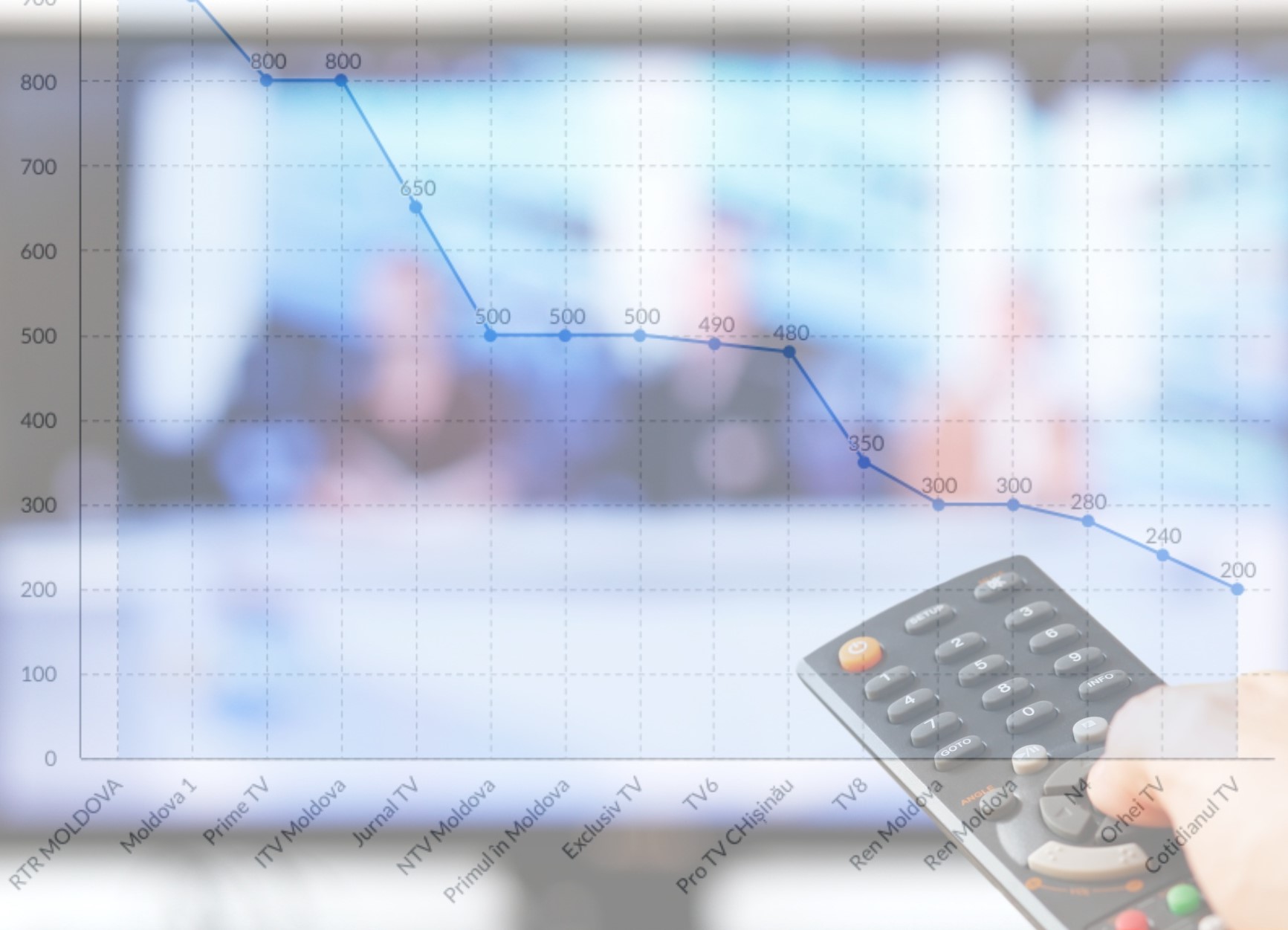 RTR Moldova, Moldova 1, and Prime TV are the channels with the highest prices for broadcasting campaign advertising for the early parliamentary elections to be held on July 11, according to the data published on the Broadcasting Council's website. For the first time in the recent years, RTR Moldova is the channel demanding the highest price per minute of advertising, more than the previous offers by the GMG Holding.

According to the editorial policy statement for the election campaign for the early parliamentary elections to be held on July 11, 2021, the electoral contestants have to pay 1000 Euros for a minute of advertising on RTR Moldova. Moldova 1 public TV channel station follows with a tariff of 900 Euros per minute. Media experts have previously noted that a public media service provider is not entitled to obtain income from advertising, and a deputy of the Parliament considers the tariffs requested by Moldova 1 to be "astronomical". RTR Moldova and Moldova 1 have set the same prices they had during the autumn presidential election campaign.

Prime TV channel ranks third with an offer of 800 Euros per minute of advertising. The channel has reduced the tariff by almost half as compared to the previous elections when it amounted to 1500 Euros. Last year, Prime TV initially set the highest price on the market – 3000 Euros, reducing it later.
Jurnal TV fee reaches 650 Euros per minute of electoral advertising. It is followed by the channels demanding 500 Euros each – Exclusiv TV, ITV Moldova, TV 6, NTV Moldova, ProTV Chisinau, and Primul in Moldova.

TV8 requests 350 Euros per minute of advertising, Ren Moldova – 300 Euros, N4 – 280 Euros, Orhei TV – 240 Euros, Cotidianul TV – 200 Euros, and TVC 21 – 190 Euros. They are followed by the second public TV channel, Moldova 2, requesting 150 Euros for broadcasting a minute of electoral advertising.

PEH TV (Ren TV) demands 120 Euros per minute, and the offers by Accent TV, Canal 2, Canal 3, and Tezaur TV are 20 Euros lower.

TV Prim demands approximately 95 Euros per minute, whereas Orizont TV demands 80 Euros.

Elita TV, Rlive TV, Canal Regional, and Publika TV request 70 Euros per minute of promoting the election participants. It should be noted that Publika TV has indicated a price almost 11 times lower than it announced before the autumn elections in 2020, when it demanded 800 Euros per minute for electoral advertising.

Agro TV and Axial TV demand 50 Euros each, while Vocea Basarabiei TV and Media TV request five Euros less. The price of approximately 40 Euros per minute is requested by Sor TV, Studio L, Art TV, and Canal 3. Offers ranging from 27 Euros to 20 Euros can be found at Albasat TV, NTS, STV, GRT (public channel in the ATU of Gagauzia), RU TV Moldova, Bas TV, and Busuioc TV. The lowest price is offered by Zona-M channel, where advertising costs 18 Euros per minute.